Advantages to Making Your Own YouTube Videos
Read Time:
7 Minute, 26 Second
Advantages to Making Your Own YouTube Videos
Are you a fan of YouTube?  If you enjoy watching free videos online, from a number of different genres, you may be a huge fan of YouTube. Although many internet users only watch videos on YouTube, there are many who also post their own YouTube videos.
If you have never done so before, you may be wondering whether or not you really should.  To determine whether or not you should make and upload your own videos to the YouTube website, you will want to examine the advantages or the plus sides to doing so.
Perhaps, the biggest advantage to making your own YouTube videos is that your videos can be just about whatever you want them to be.  Popular videos on YouTube right now include comedy skits, video blogs, how-to videos, and music videos from up and coming artists.  Whether you want to make a video blog of yourself or if you and your friends want to just have fun with a video camera, you can do so.
Of course, when making a YouTube video you will want to use your best judgment.  Although YouTube accepts videos on a wide variety of different subjects, you will want to proceed with caution.  You should always be cautious of online predators; therefore, you will want to be cautious about divulging too much information about yourself.
You might not necessarily think about it, but you also want to make sure that you don't record and post anything illegal on YouTube.
It has been said that YouTube regularly works with law enforcement to help solve crimes. That just goes to show that you never really who is watching your videos or what the consequences for posting them might be.
Another one of the many advantages or pros to making your own YouTube videos is that it is relatively easy to do.  Of course, you will need to have a video recording device. What is nice is that there are a number of different recording devices that you can use. For instance, many cell phones now come equipped with video recording capabilities.  In addition to cell phones, you should also be able to use traditional camcorders or webcams.
For the best quality YouTube video, you will want to have a movie editing software program.  Movie editing software programs will not only give you the ability to preview your videos, before uploading them to YouTube, but you should also be able to edit them, if you would like to remove something and so on.
Once you made one of your videos and uploaded it onto your computer, you will find that getting your video uploaded to YouTube's website is just as easy. In fact, that is another one of the many advantages to making your own YouTube videos. Just like actually making the video itself, uploading a YouTube video is as easy at it can be.
If you have never uploaded a video to YouTube before, you should be able to do, with ease. The YouTube uploading learning curve is so easy that you if you continue to make videos for the YouTube website you will be uploading them and sharing them with the internet community in no time at all.
Another benefit of making your own YouTube Videos and uploading them to YouTube   Videos comes after the fact. After you have uploaded your videos to YouTube and they are available for viewing, anyone with an internet connection can visit the YouTube website to view your videos.
This means that just one of your YouTube videos may be seen by thousands of people!  In fact, if those viewers are registered members of YouTube they can rate your YouTube videos or even leave comments for you. This feature is nice because it gives you positive and sometimes even negative feedback; feedback that can be taken into consideration if and when you choose to make any more YouTube videos.
As you can see, there are a number of pros or advantages to making your own videos to share on YouTube. As you likely know, there are also a number of disadvantages to doing so as well, including safety. However, as long as you display caution when making a YouTube video or when talking with other YouTube members, your YouTube video making experience should be a positive one.
YouTube Became so popular and it's also the best source to make money by doing some efforts so guys if you are talented and if you have knowledge about something then go for YouTube it will help to achieve your goals but for the YouTube you have to keep patience to gain the subscriber so all the best for your new goal.
Massive Benefits of Using YouTube For Business
As a small business, you must continually think of ways to get your products and services in front of as many people as possible, all without breaking the bank.
Using YouTube for your business can be a cost-effective way to grow it, if used regularly as part of your marketing strategy.
Online retailer ModCloth drove 4000 subscribers and 1 million YouTube views, resulting in more sales, for just a ninth of the cost of their average search campaigns.
Not sure if YouTube can help grow your business? Here are 8 benefits that YouTube can provide to your business.
1. Tap Into The Horde of YouTube's Traffic
Online video is growing exp
1 billion people visit YouTube each month globally
100 hours of video are uploaded every 60 seconds to YouTube
According to Nielsen, YouTube reaches more US adults aged 18-34 than any cable network
2. Marketing On YouTube Videos Will Help You Get Found On Google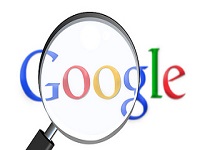 Due to Google Universal Search, videos, images, news, books and local searches are blended together in Google's search results, so as to provide the most useful information for people searching.
You might have noticed that videos are appearing more often in Google's search results. This shows that Google considers video to be as important as text-only pages.
You can take advantage of this by writing high-quality articles on your site and creating complementary videos in YouTube. Doing this will build backlinks to your site, meaning you get found on Google more often by people searching.
By utilizing YouTube Videos as part of your marketing strategy for your business, you're
also increasing the authority of your website. The more authoritative your website is in Google's eyes, the higher all your pages will rank in the search results.
Fun fact: Over 60% of searchers click on the first 3 results on Google, and over 90% of all Google searchers click on the first 10 organic results.
3. Your Content Never Dies
Using YouTube for business can help you to re-purpose content you've already created without the need to spend a lot of time or to invest in expensive equipment.
Re-purposing content you have already created is an effective form of content marketing, as you can reach an audience that will love that particular type of content
For example, this blog post, can easily be re-purposed into many formats including:
Podcasts
Infographics
Presentations
Video series
This approach enables you to create at least 4 pieces of content from just 1 idea, resulting in an engaged audience who can easily digest the information you provide for them.
4. Grow Your Audience Worldwide
This is one of the biggest benefits of using YouTube for business.
Consistently creating video content opens the door to new visitors who would never come across your business any other way. Through YouTube, you can reach a worldwide audience even if you only speak one language.
If you're a native English speaker, you're at an advantage, as it's difficult to capture the huge English-speaking markets (30% of all YouTube views) if you can't write or produce excellent content.
5. Build Your Email List in YouTube
Another benefit of using YouTube for business is the ability to build your email list as you continue to provide valuable, engaging content.
Use software that allows you to embed your sign-up form directly into YouTube videos. A video can be stopped temporarily for a viewer to enter their email address and subscribe to your list, before they continue.
Using this approach makes it easier than ever to build your email list, whilst providing engaging video content your audience will love.